Our R&D partners
Since February 2017, we have set up a R&D program around well-identified technological bricks. Engineers, researchers and technicians work daily with us via:
A collaboration agreement signed with CEA-LITEN and INES.
A thesis contract, between STEPSol, the University of Corsica, and G2ELab.
Works on our first installation at Paglia Orba: an unique Smart Grid technology platform in Ajaccio, co-developed by the University of Corsica, CNRS and CEA
The CAPENERGIES competitiveness cluster
Our team and our project have been "challenged" by experts in the energy sector.
The R&D program was accredited in January 2017 by members of the CAPENERGIES Committee.
The company project was certified in December 2017 by CAPENERGIES Committee members.
Caisse des Dépôts et Consignations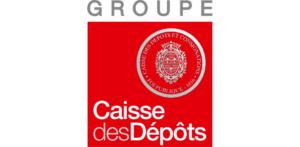 The Caisse des Dépôts et Consignations (newly named Bank of the Territories) validated on October 29th 2018 the support and accompanying of STEPSol at a national level.
The support of the local authorities of Corsica
We started an incubation process at Inizià in April 2017, with extended support until April 2020.
We receive financial support from the ADEC (Economic Development Agency of Corsica) on our R&D program.
The development of STEP and micro-STEP technology is encouraged and supported by the AUE (Agency for Urban Planning and Energy).
Actemium-Vitrolles (VINCI Group)

We work in collaboration with Actemium experts specializing in the design, manufacture, installation and renovation of industrial hydropower systems.